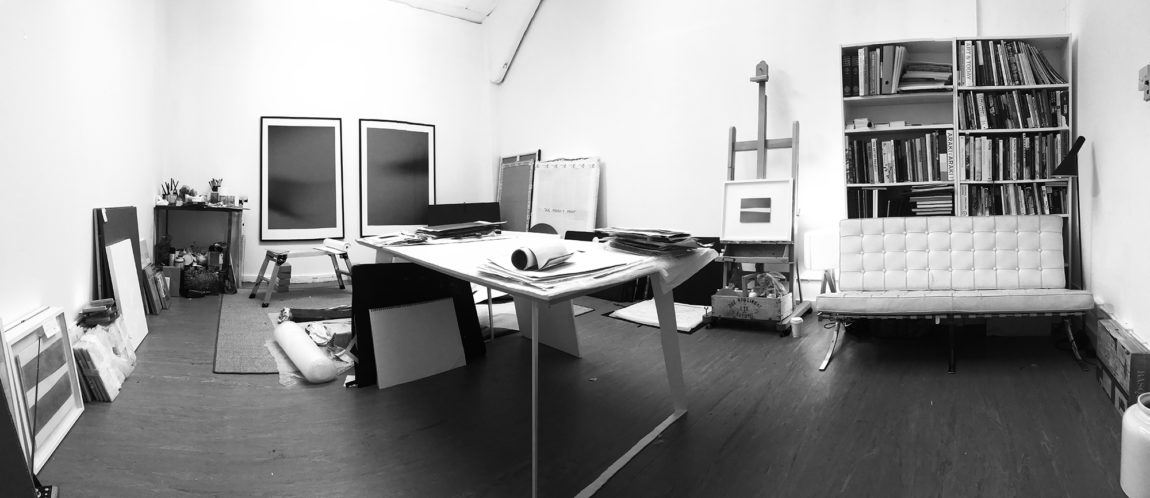 Tilney Hardiment is interested in the subtle implications of images rather than framing what is known.
Her practice is essentially concerned with the abstract nature of forms and focuses on their evocative qualities by emphasising the work's materiality.
Hardiment studied fine art painting at Bath Academy of Art from 1982 – 1985 where she studied under Michael Simpson, Maria Lalic, and Peter Kinley and came into contact with Paula Rego, Anthony Gormley, and Susan Hiller. In 2009 she completed a Fine Art MA at the University of Brighton.
Hardiment has worked predominantly with oil on canvas for over 35 years.
In the 1980s, fascinated by Wassily Kandinsky's spiritual theories of art, and abstract twentieth century painting, Hardiment's work was driven by intuitive decisions influenced by the metaphysical nature of colour. With a keen critical awareness of the principles of colour field painting, the large scale abstracted architectural paintings she produced at this time was a direction validated by the study of works by Basquiat, Guston, Tapies, Marcus Lupertz and Hodgkin.
In 1987 Hardiment moved to New York where she worked in SoHo and exhibited, among other galleries, at the Anita Shapolsky Gallery on Spring Street.
In 1991 she returned to her hometown of London and set up studio off Brick Lane.
During this time, with a desire to deconstruct and refine her practice, Hardiment produced a series of meditative works working with multi media. These lyrical abstract drawings and paintings were aesthetically in tune with the line of abstraction developed by Agnes Martin, Sol LeWitt and Eva Hesse.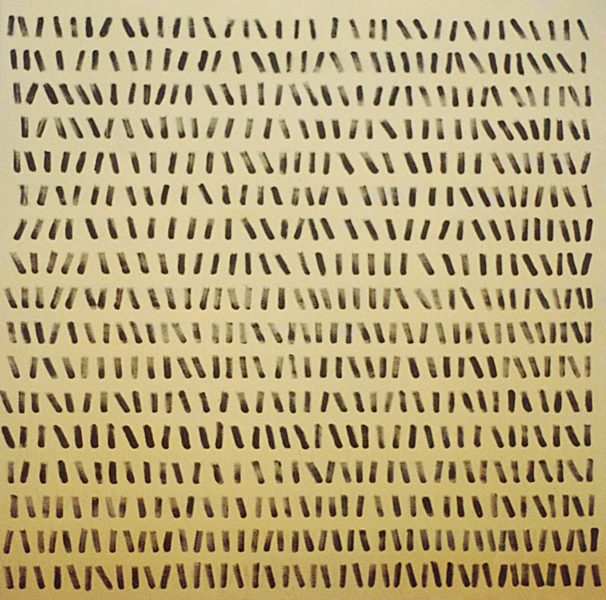 Since 2000 Hardiment's practice evolved from the early work to a focused series of drawings, paintings and giclee prints. She was intent on claiming the female nude as a neutral territory, rather than through the 'male gaze'. Inspired by the expressive economy of minimalist painting, she employed the forms and shapes of her body as a compositional tool – with an emotive presence.
The series of 'Touch Paintings' (oil on aluminium), are painted with fingerprints; the marks reflecting the subject. The intimacy of these are correspondences of natural forms.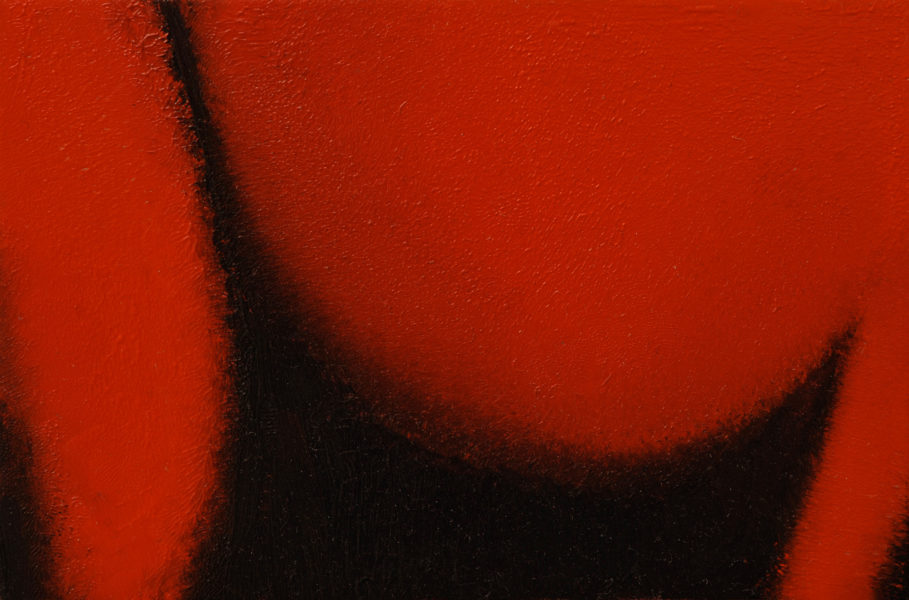 In the Internationale Kunst Heute, volume 2017, Ingrid Gardill wrote:
"Hardiment succeeds in releasing and depersonalising herself as subject. The work is no longer bound to the body of an individual, but develops its own life. This allows the viewer to freely associate with the extremely poetic play of the captivating forms"
Hardiment explored painting and drawing from photographs of her body – as a process of employing the physical and transforming it to other levels of suggestion.
The merging of these two processes: the mechanical (a photograph) and the handmade, sets up a tension, a dichotomy of media that vie for their synonymous value – as one is a frozen moment in time, and the other process based.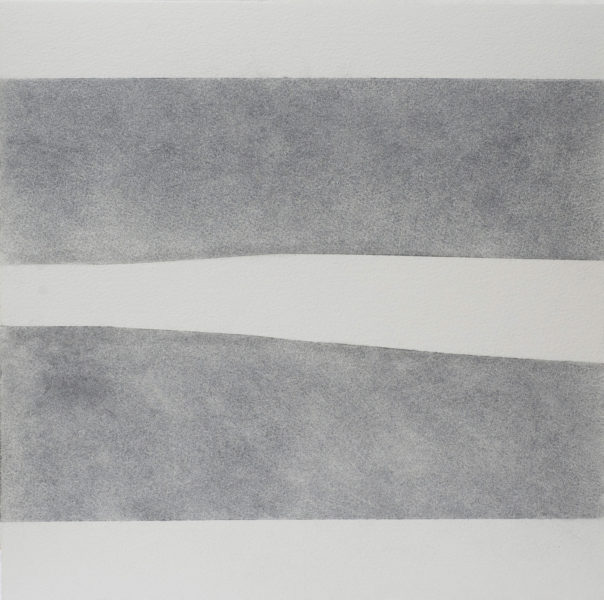 These lyrical images – captured moments – have been transformed through different media into metaphorical figurative landscapes, releasing the still nature of their photographic origins into sensual material planes that touch on the metaphysical nature of being.
Interview, Florence Biennale, 2017